Year 3 & 4 2018 - 2019
Mr Trude
Mr Gibson
Mrs O'Sullivan
Spring term in year 3/4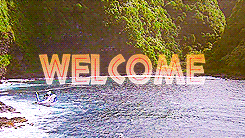 Hello and welcome back, I hope you had a fantastic holiday and got everything you wanted. We have an action-packed term ahead so I hope you're well rested.
We will be starting off this term by looking at a range of newspaper and our book is Escape from Pompeii by Christina Balit. Throughout the term, we will be learning how newspapers are written and what features we will need to include when writing our own version.
During our Maths lessons, we will have a focus on multiplication and division facts. Once we have an understanding of the multiplication and division facts we will move on to word problems. When solving words problems we will need to have an understanding of what we have read to the extract the important information pick the correct operation and solve the problem.
Our topic this term is Romans. We will be looking at all things Roman: Where the Romans invaded? How they built
roads? How and why Hadrian's Wall was made? Gods and Goddesses and Roman Baths. We have an exciting trip booked to Chester to look at the Roman architecture as well as marching around Chester as a Roman soldier.
During science, we will be focusing on Light. Throughout the term, we will be investigating things such as; light and dark, reflective surfaces, mirrors and how they reflect light, sun safety, and shadows.
Our PE days continue to be, Thursday with the sports coaches and Friday with Mr. Trude. Please ensure PE kits are always in school. A pair of tracksuit bottoms or jogging pants may be needed depending on the weather. Trainers are a must this term!
Our homework will consist of spellings which will come home on Thursdays. The children will be tested in school on Mondays. The homework will alternate each week
between Maths and English. Please encourage your child to read at home, as part of their home learning so they can move their balloon in class.
Any question don't hesitate to come and speak to me.
Thank you for your continued support
Mr. Trude
Files to Download
Year 3 & 4 : News items
There are no News items to display
Year 3 & 4 : Blog items
There are no blog items to display
Year 3 & 4 : Gallery items
Year 3 & 4 : Events items